Bassoon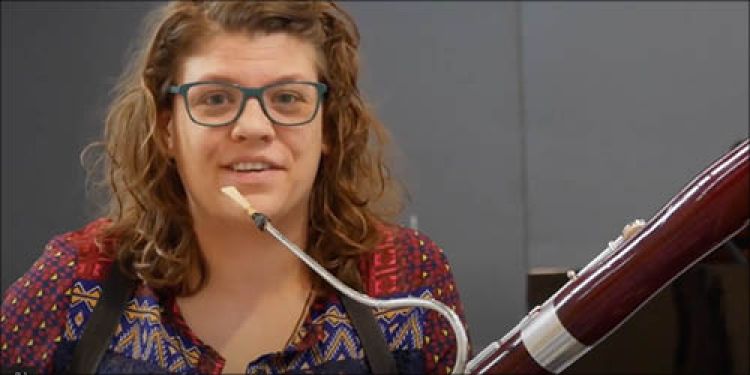 Jantine Veenstra studied bassoon at the Conservatory of The Hague with Johan Steinmann.
Before she moved to The Hague, she grew up in Friesland where she completed the MBO variant of the Music in Education course and worked at various primary and secondary schools. The broad base and experience she gained there led to admission to the Groningen Conservatory for bassoon and choir conducting. After 2 years, she left for The Hague to focus on her bassoon playing and where she chose, alongside a major in bassoon, for a minor in Baroque bassoon with Wouter Verschuren.
Jantine currently plays in various ensembles and orchestras.
In addition, she is active in organizing her own projects. In addition to playing classical music, she is looking for artistic possibilities in which the staging and programming of different music styles are the central concept.
Without good basic technique, you will never have fun making music. In addition to learning these skills, Jantine works with her students on all aspects of making music: teamwork, improvisation, listening, different music styles, theory and history. Bassoon is more than just playing bassoon.
Teaching methods: individual lesson, duo lesson, class, beginners to advanced
Languages:
Dutch
Frisian
English
German
Spanish